Well, things certainly did start with a bang.
What did you think?


[WATCH] 2PM & Beast - Mister
Why was AJ in the cover of KARA's Mister? The rest of the boys I can understand but AJ's image is just so macho xD; I'm glad the cameraman loved him though.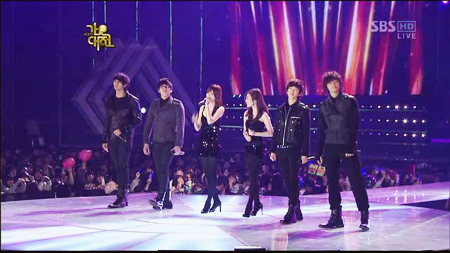 [
WATCH
]
2AM & Davichi - 8282
This was just wow. wow. wow. The energy they brought was fantastic.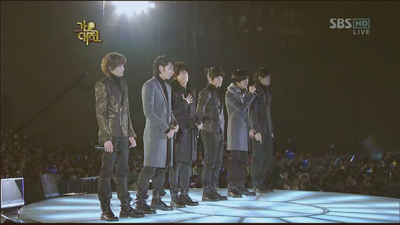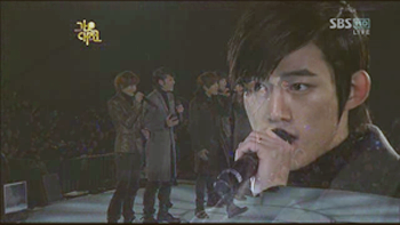 [
WATCH
]
2PM - 5 Steps (Dru Hill)
What
can't
they do? So versatile.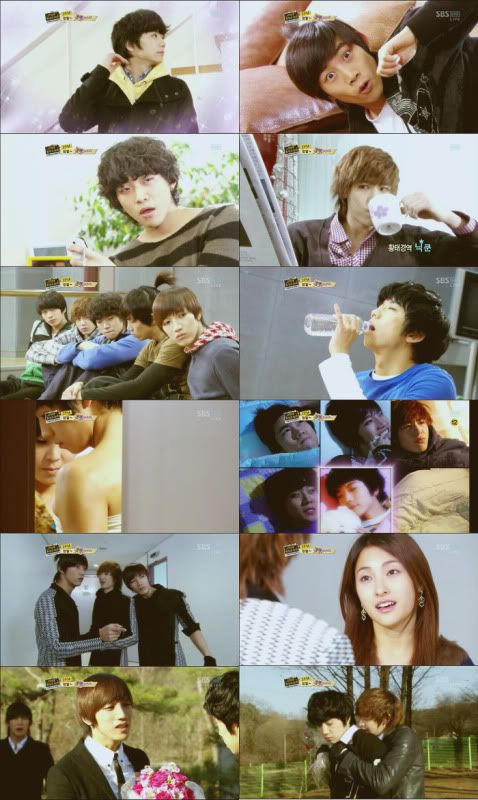 [
WATCH
]
2PM - You're Beautiful Parody
Ah, all kinds of hilariousness with this one. And it was the perfect casting!
Taec's expressions were great and Junho's, "
I don't care if you're an alien or whatever, I still love you
" LOL!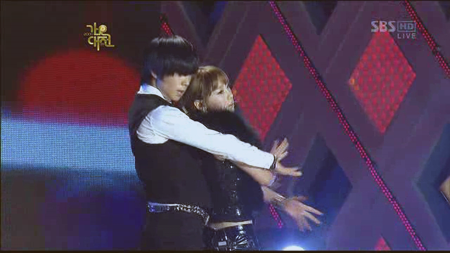 [
WATCH
]
2PM & Girls' Generation
Woo Young & Tae Yeon's performance looked amazing :)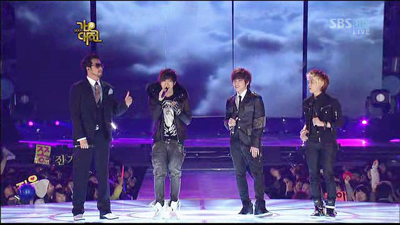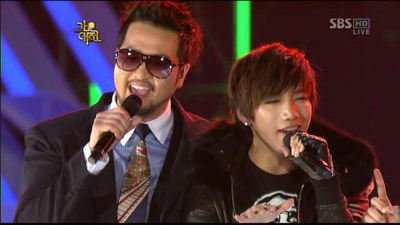 [
WATCH
]
Kim Tae Woo, Junsu, K.Will & Jong Hyun - 거짖말 + 촛불하나
god's 거짖말! ♥ Great stage. Oh, Tae Woo I'm glad you're still around.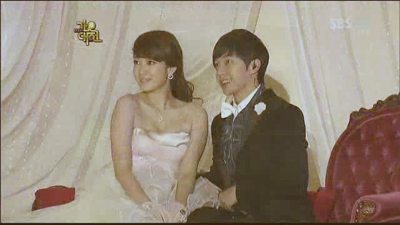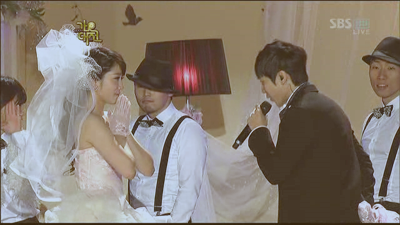 [
WATCH
]
Lee Seung Gi & Park Shin Hye - Will You Marry Me?
Shin Hye looked pretty throughout the night in her dresses. You know what would've been amazing? If Han Hyo Joo made a suprise appearance during that song ;D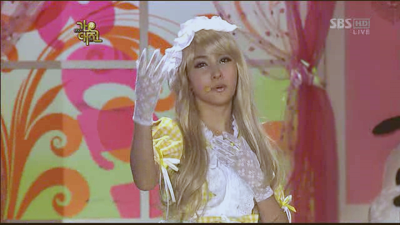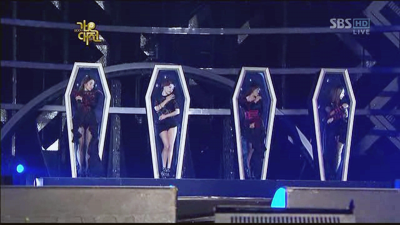 [
WATCH
]
KARA - Mister
[
WATCH
]
Brown Eyed Girls - Sign
KARA and their cosplaying 8D And how cool did the Brown Eyed Girls look with their gothic theme?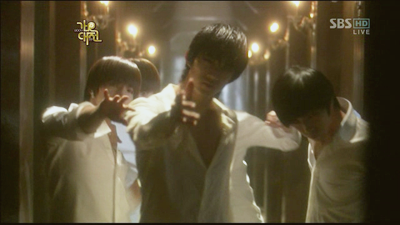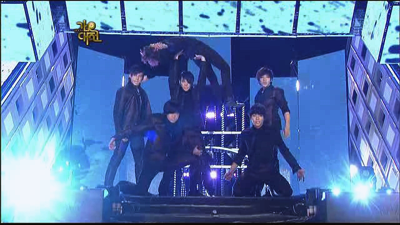 [
WATCH
]
2PM - Heartbeat
2PM was everywhere. I loved their "기다리다 지친다" (Tired Of Waiting) stage and the special ending for
Heartbeart
♥ RAWR! I was wondering what the other stars thought about the perf. and what do you know, the camera pans to the stars right after and you see SHINee(?) talking about it while Mir is flinging Beast's Gi Kwang like Taec did to Nick xD;;
It's a little bittersweet seeing a new generation of stars take over the festival. A new decade really is here.
Current Mood:
tired
Current Music: JJ Lin (Feat. FAMA) - 由你選擇